MG-1 MK1 Air Bearing Linear Tracking Tonearm
Written by Ada Lin
Monday, 13 November 2006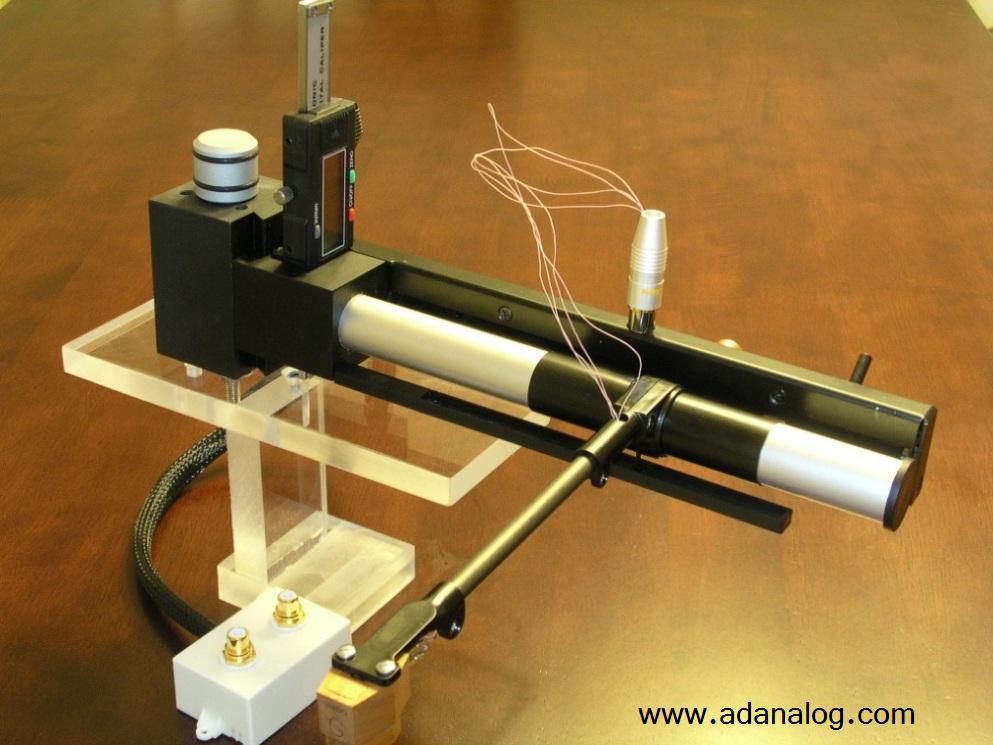 MG-1 complete package sale for only $599.00INCLUDE: 1. DRO (Digital Read Out) kit installed.2. Mounting Template.
3. Mounting Screw & Nuts.
4. 18 feet clear vinyl air hose.5. User manual6. Standard WARRANTY. 7. 30 Days satisfy guaranty.Features:1.Low mass slide arm tube for only 25 gram without cartridge and counter weight.2.Carbon fiber bonded to a precision 7075 aluminum (0.005") core arm tube.
3.Low air pressure operation: (minimum requirement: 2 psi with 15 lpm).
4.Continuous VTA adjustment (range around 35MM/1.4").
5.Manual Leveling Adjustment.
6.Accurate counter weight adjustment with a single add on weight screw for optimum performance with most cartridges.
7.Standard VTA Digital Read Out (DRO) kit. accuracy 0.01mm.repeatable 0.02mm.
8.Optional slide arm tube , for a quick convenient cartridge change.
9.Optional damping trough (see NOTE 1)10.Optional high quality low noise level ALITA AL-15 AIR PUMP.
11.6 Month Parts and 1 Year Labor FREE WARRANTY.

ATTENTION:

The air pump and cartridge shown in the photos ARE NOT include.

The limited warranty provided is on the tone-arm only. Physical damage to the tone arm is not covered.

The MG-1 is a hi tech air-bearing tone arm, and should operated by personal familiar with this type of equipment to avoid irrevocable damage. Damage to any cartridges is not covered under the warranty.

NOTE 1: A damping trough can or likely will cause damage to your cartridge when used improperly by an individual without proper experience and expertise with these products.

NOTE 2: A pump is required for operation of the MG-1, but the tone arm can be purchased without purchasing the optional pump we offer. The price does not include a necessary pump.

NOTE 3: Warranty start since delivery day and it is non-transferable.

The specification and price may changed without notice.
Last Updated ( Thursday, 16 May 2013 )